This is a smooth pair of grip panels (both left and right are included) without holes, made so you can fit them to a variety of autoloading pistols. Compare the dimensions with your gun's frame and make sure the grips are large enough. (You can always make them smaller, of course).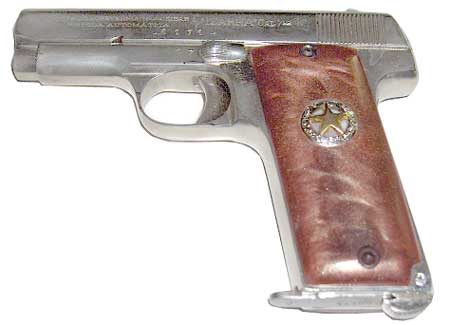 Usually folks order generic or blank grips so they can do their own stock making, and don't need me to make any holes, mount medallions, or install single-screw kits. If you want those things done, let me know before you order. Maybe I already have another grip which would be a better choice for you in that case.

Here are the dimensions:
Width of top = 1.58 inches
Width of bottom = 1.58 inches
Height, front edge = 3.84 inches
Height, rear edge = 3.80 inches
There is a gently sloped area at the top of each panel to help clear the slide or controls that might be mounted on the slide such as a hammer block safety or a take-down lever. The base has a more steep slope to a radius into the front of the grip area. The left panel has a lanyard notch at the rear corner. My mold is made this way and this grip will have that feature: I can't remove it from the mold! If there is enough interest, I'll make another mold without it.