The Indian Head Nickel (also known as the Buffalo Nickel) is sold in pairs for mounting in your own grips, or you can order it on the same page as any grip that has the medallion options, and it will be installed for you in that grip without additional cost. The nickels are dated "1937" and are buffed and plated with silver finish.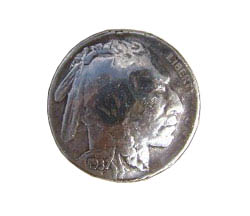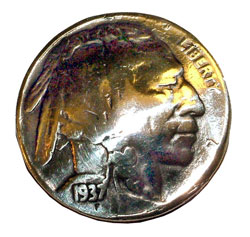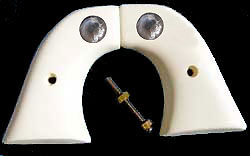 Diameter: .830 inches
This medallion is too large for many revolver grips. Is is especially appropriate for guns built around 1937.