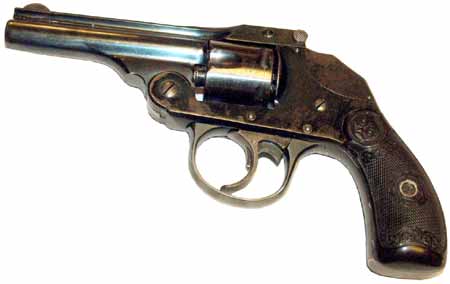 The Iver Johnson Top Break .32 revolver grips feature the "Owl's Head" logo. Factory black is the standard but the revolvers look excellent with ivory grips. If you have the original grip screws and fittings, you may wish to leave the holes undrilled and drill them yourself for a precise fit. (This grip is the same as the previous 65b mold, if you are looking at earlier order information and wondering where that one went!)


These grips are for the Iver Johnson 32 caliber "Top Break" model. They will not fit the .38 caliber model, which has almost identical appearing grips but larger.

The owl faces forward in this early model grip. For later, smokeless powder guns, select the 138H grips instead. The owl head faced straight on. The size is the same.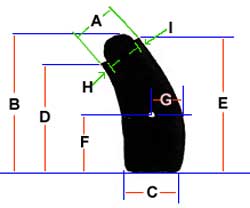 Dimensions:
"A" = .85 inches
"B" = 2.34 inches
"C" = .93 inches
"D" = 1.7 inches
"E" = 2.34 inches
"F" = 1.08 inches
"G" = .476 inches
"H" = .125 inches
"I" = .125 inches