The US Navy Logo is a colorful 3/4 inch diameter enamel and gold colored heavy metal medallion sold in pairs. They can be sent to you for your own installation, or will be installed without further cost on any grip you purchase. To purchase for installation on a grip, go to the grip itself and add the medallion with the drop-down menu, rather than buying it as a separate item here.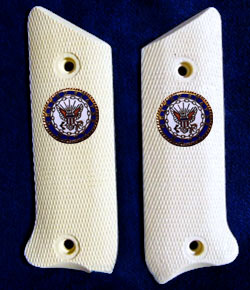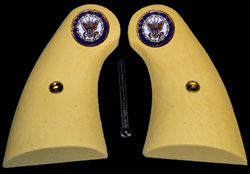 Diameter: .7675 / .769 inches
These medallions are too large for some revolver grips.