This colorful enamel on gold color medallion adds red, white, and blue to the basic Marines logo. You can purchase a pair for self-installation, or we will install them without additional cost on a grip purchased at the same time.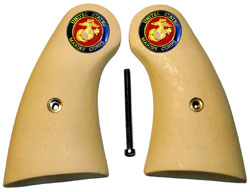 Diameter: .756 / .758 inches
These medallions are too large for some revolver grips.