This grip kit fits the solid frame Iver Johnson Cadet 55, which uses two round spacers on the back of each grip to prevent the grip from turning about the mounting screw.

The kit comes with two panels, mounting hardware installed, and four round spacers which you sand flat on one side and epoxy glue to the back of the grip, in alignment with the frame. Two of the spacers have holes for the mounting screw to pass through.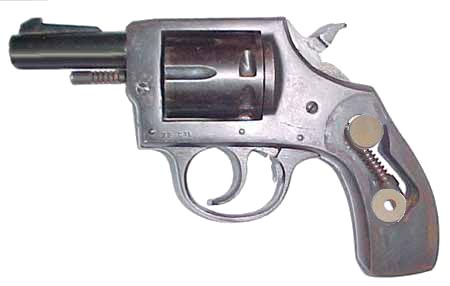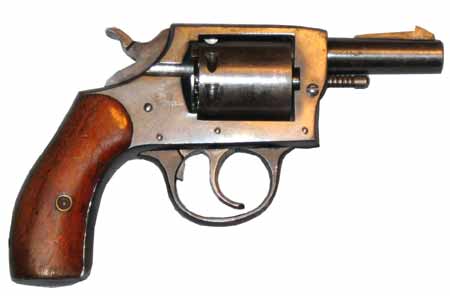 The Cadet came out about 1955 and was offered in 22. Later versions were chambered for .32 S&W, and .38 S&W. The gun came in several variations, but they are solid frame without an ejector, and you pull out the cylinder pin and drop the cylinder out to eject fired cartridges one by one. The 55SA model had an loading gate.

To assemble these grips, first sand the panels to fit your gun, as needed. Then sand the spacers so they will drop into the frame cut-out. Don't worry about their thickness yet. After positioning them on a grip panel and using 5-minute epoxy to secure them in place, let the epoxy cure for at least an hour (even though it says 5-minute).

When both panels have the spacers firmly attached and the epoxy has cured well, you can sand the height of the two spacers (per panel) so they just fit into the frame without interfering with the hammer spring. It is easier to sand them to height once they are attached to the grips. Just move them in circles over a piece of 180 grit abrasive paper secured to a flat board. Or if you are very careful, you may be able to sand them evenly on a belt sander. The board and sandpaper method is safer.